Published: 10 July 2007

10 July 2007
China to Become a Major Wind Turbine Exporter?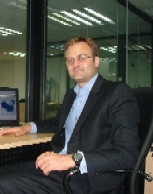 Despite accelerating project development activity, the long-term future of the Chinese wind market is not yet guaranteed by decisive and sustainable policies. As new companies pile into the wind turbine generator (WTG) manufacturing industry, excess supply from China could mean a paradigm shift towards cheaper WTGs and shorter order backlogs globally within the next few years for megawatt-class wind turbines.

By Sebastian Meyer, Director, Research & Advisory Azure-International,?China
.