Published: 11 April 2017

11 April 2017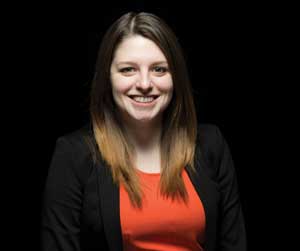 The USA is poised for major growth in the wind industry over the next four years. In fact, a new report by Navigant Consulting shows that by 2020 there could be nearly a quarter of a million wind-related US jobs and US$ 85 billion in additional economic activity thanks to wind. US wind power is positioned to continue booming in the years ahead. Jobs are growing, new construction is driving billions in private investment, and wind remains on track to supply 10% of the country's electricity by 2020.
By Hannah Hunt, Senior Analyst, AWEA, USA
Let's take stock of where things stand.
Over 100,000 Americans now have wind power jobs, spread across all 50 states. Over 25,000 of these positions are in the more than 500 US factories that build wind-related parts and materials.
Even better, a new forecast finds these numbers could continue their steady climb upwards.
Navigant Consulting projects that wind-related employment could reach 248,000 by 2020, including induced jobs.
So, it's no surprise the fastest growing profession is wind turbine technician. The field is expected to increase by 108% over the next ten years according to the US Department of Labor. That's job security for those working out of an 'elevated office'.
The men and women serving our country also make up an important and growing part of the wind energy workforce – the Department of Energy recently concluded that the wind industry employs military veterans at a rate 50% higher than the average industry.
Wind's continued growth makes this job creation possible. Earlier this year, wind surpassed conventional hydropower as the largest source of renewable energy generating capacity, and wind is now the USA's fourth largest source of electricity. In 2016, it supplied over 5.5% of the country's electricity.
In certain states, amounts were much higher. Five states now generate at least 20% of their electricity using wind, led by Iowa at more than 35%. Overall, wind supplies 14 states with more than 10% of their electricity. At the end of 2016, the USA had over 82,000MW of installed capacity – enough to power 24 million average American homes.
Wind isn't only putting Americans back to work, it's also bringing new resources to communities across the country. Over the last ten years, wind has attracted US$ 143 billion of private investment into the US economy, and it's poised to bring in another US$ 245 million a year in lease payments, which is income people can count on in times of drought or commodity price spikes.
At WINDPOWER 2017 in May, key players from the global marketplace will come together to discuss the opportunities this growth brings, and how to ensure it continues in the years ahead. Wind works for the USA, and WINDPOWER is the place to find out how it can work for you.