Details

Category: Product News

Product News

Published: 27 February 2017

27 February 2017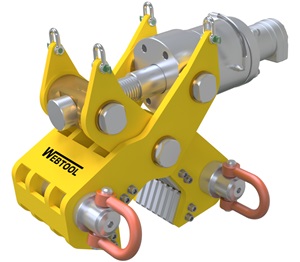 Webtool has announced a gripping and lifting tool for recovering subsea cable during offshore wind projects. The Cable Retrieval Tool (CRT200), developed in consultation with DNV GL, allows the safe and controlled recovery of damaged cable up to 8" (203 mm) diameter. The CRT200 cable gripper provides a cable recovery whereby the gripper, guided by an ROV, is lowered onto the end of the cable without requiring preliminary clearing of the soil around the cable.