Articles
Published: 24 July 2018

24 July 2018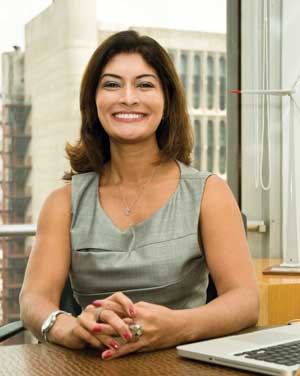 A big part of Brazil has one of the best winds to produce energy: stable, with good strength and no sudden changes in speed or direction. This explains, to a large extent, the success of wind energy in the country. Between 2010 and early 2018 Brazil went from less than 1GW in installed capacity to more than 13GW. It has over 520 wind farms running more than 6,600 wind turbines. Brazil is ranked #8 worldwide in installed wind energy capacity. In about two years, wind will be the second largest source of power in Brazil and should continue to grow.
By Elbia Gannoum, CEO, ABEEólica – Brazilian Wind Power Association
On a global basis, it is undeniable that there is a revolution underway, and there is no going back. We are moving away from polluting energy sources and prioritising renewable sources of low or very low environmental impact. The Global Wind Energy Council (GWEC) recently disclosed its annual 'Global Wind Report', showing a mature industry that successfully competes in the global market, in some countries even against highly subsidised traditional energy generation technologies. Over 52GW in clean, emission-free wind energy were added to the grid in 2017, increasing the overall wind capacity to 539GW worldwide.
According to the GWEC's analysis in its recent report, with new records being set in Europe, India and offshore, markets are poised for rapid growth after 2018, driving home the point that wind energy is leading the transition away from fossil fuels and continues to impress with its competitiveness, performance and reliability. The GWEC believes wind energy, whether onshore or offshore, is key for defining a sustainable energy future.
Wind farms already play a very important role and will be more and more important as we fight to make our planet more sustainable. Major expected disruptions to consider include, for instance, falling battery prices and electric vehicles that are poised for a boom in the coming years: both will have a major impact on demand for electricity. The growth of hybrid parks, distributed generation and microgeneration will also bring major challenges for transition systems. We must also bear in mind that the world is moving into what academics are calling the Fourth Industrial Revolution. The future also brings things like the Internet of things, artificial intelligence, big data, bitcoin and increasingly faster Internet connections. All of this will demand increasing amounts of energy. Our planet, on the other hand, is sending us a clear message: the energy that will support these future innovations must come from renewable energy sources that also offer social and environmental benefits, criteria that wind energy fulfils to perfection.