Published: 02 November 2015

02 November 2015
The low frequency noise from big wind turbines is being discussed in all parts of the world. In countries with a high population density, like many of those in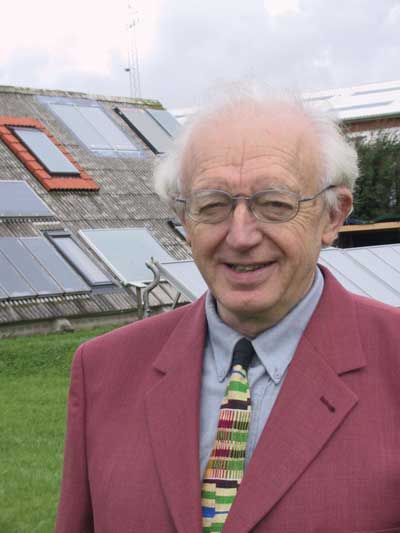 Western Europe, noise aspects are often the reason that blocks permission to install new wind turbines. In the World Wind Energy Association a discussion concerning wind turbine noise has been going on for some time. However, I believe that social aspects and ownership rather than noise and visual impact may be the main reasons why protests against new wind energy projects emerge at the local level and the local politicians decide against the necessary permissions to install.
By Preben Maegaard, Advisor, Nordisk FolkeCenter, Denmark
Low frequency noise from wind turbines has been discussed in Denmark for some years now. Much of the recent discussion has been based on a report (2010) from Aalborg University that investigated 48 large wind turbines. Following this report the Danish government took the initiative to commission another report in order to advise the municipalities who are responsible for building permissions. The report, prepared by DELTA for the National Energy Committee, pointed especially at the psychological effects of the noise from wind turbines as a reason why people were concerned about them. The Danish Environmental Protection Agency has also published questions and answers about low frequency noise from wind turbines at http://eng.mst.dk/topics/noise/wind-turbines/low-frequency-noise-from-wind-turbines/qa---low-frequency-noise-from-wind-turbines/
Discussion of the situation has spread to other countries as well; many write to us and think that the reduced installation of wind turbines in Denmark in 2014 and 2015 is related to the subsonic noise aspects. But there also seem to be other reasons and explanations.
Well-organised and local protests are important. Currently there are 275 protest groups groups against wind turbines in Denmark. Often it is mentioned that people protest because they are not sufficiently informed about wind energy. In Denmark this is probably not the case.
Many who protest are not against wind power, and in fact they want more of it. Often they were themselves one of the 150,000 families (from a country with 5.5 million people) involved in 100% community ownership back in the 1980s and 1990s.
However, community ownership is the exception today. The norm is commercial and external ownership. It is very likely that the present lack of balance between local inconveniences and benefits is the core problem and results in the lack of local acceptance.
Visual impact, noise and so on are being used as reasons for protests and the whole local community may indeed be against a wind power project. However, we know from two or three 100% locally owned wind projects that there were no protests at all, and that noise etc. is ignored when the income from the windmills is for local 'common good' activities. Such activities may include renovation of public buildings so that they are more energy efficient, public electro-mobility transport, job creation etc.
More and more local politicians and mayors of municipalities in Denmark claim that the state and the EU should not leave the development and ownership aspects of future windmills to commercial companies, but should give local consumers ownership priority. It is in the interest of their voters, and politicians need their goodwill.
The Danish windmill owners association that primarily represents investors has not in the past supported 100% local ownership. However, financing locally owned projects does not seem to be a problem. The banks can find sufficient security in productive wind turbines.
The development towards 100% supply from renewable energy will not be stopped in Denmark. There is no doubt that the situation in countries such as Australia with a strong coal lobby is very different from Denmark where the transition to renewable energy enjoys almost 100% political consensus. The resistance is at the local level and in most cases understandable.
We have to realise that any major transition will meet resistance and that the long-term problems may not be noise, visual impact or similar but result from social and cultural reasons. History shows an abundance of such examples.
It may well be that when people feel that ownership ends 'in the wrong pockets' the 100% renewable energy target cannot be fulfilled. If this is the case we have to look more closely at the social aspects and reasons and deal with them.