Published: 04 April 2016

04 April 2016
The rise or fall of community power in wind-based generation was the subject of a major survey followed by a symposium conducted in Bonn, Germany, by the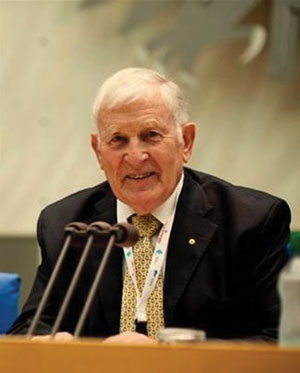 World Wind Energy Association. A total of 110 experts from 20 countries discussed the survey results.
By Peter Rae, President of the World Wind Energy Association, Australia
Using the German North Rhine–Westphalia region (population 18 million) the survey produced some results of concern that were later confirmed by the symposium. The introduction of an EU auction system as presently proposed for allocating wind rights was identified as a strong threat to the future of community power. The extent to which community power already contributes to total wind generation in Germany was identified in 2012 as 50%. Its role in encouraging community acceptance of wind turbines was explored, with very positive results in favour.
Since the Paris agreement in November 2015, the world is aspiring to 100% renewables.
Wind generation capacity has already dramatically increased from 48GW in 2004 to 434GW in December 2015. With that 100% aspiration the anticipated growth in renewables is enormous, as is wind's share.
However, the symposium speakers expressed concern that community involvement in that growth may be severely curtailed and conflicted by the introduction of auction bidding for wind rights which will place community power at a severe competitive disadvantage. Requirements for hefty upfront deposits, finalised plans, purchase arrangements and funding in place, and available all through an increasingly bureaucratic and complex process with penalty risks, was seen as a major impediment to the opportunity for community organisations to participate in future growth. They cannot work that way.
With that comes a loss of community involvement and support and hence an opportunity for concerns and opposition to wind power, which will hamper the achievement of the Paris goal.
Undoubtedly there is a growing and orchestrated campaign to create community concerns over health issues and other supposed reasons for opposing the use of wind power.
Like it or not, the concept of 'social licence' is gaining strength and regard must be had to its implications and potential misuse.
There are many renewables practitioners who overlook the extent of the campaign to attack the validity and suitability of the renewables energy technologies to efficiently provide a relatively carbon-free electricity industry for both the developed and developing world.
There are those who do recognise the transfer to renewables as inexorable, while in the energy industry others appear determined to place their economic interests ahead of those of the inhabitants of this, our world.
Campaigns to influence public opinion against the various renewable technologies are one reason why community power is so important. Having an interest in the ownership or control and the receipt of some tangible benefit from wind turbines seems to have a strong influence on how wind turbines are perceived. It creates positive awareness of the benefits, and receptiveness to the case for renewable energy.
It is for this reason, among others, that community power is so important. The 'imposition' of what is seen by some as an interference with the local environment is the potential non-involved reaction while community involvement helps people to understand the benefits of renewable energy, particularly wind.
Hopefully, the policy and law makers of the world will have regard to this very well conducted and analysed survey and the conclusions of the symposium experts.
In summary, auction systems need to be designed so that community power has a fair opportunity to participate.
Biography of the Author
Hon. Peter Rae AO is the President of the World Wind Energy Association and the Honorary Chairman of the International Renewable Energy Alliance. A Foundation Steering Committee member of REN21, he was a Vice-Chairman from 2008 to 2013. Professionally he is a lawyer who was chairman of Australia's largest renewable energy generator for 11 years. He has also served on the Board of the International Hydropower Association (Hon. Life Member) and ISES (ISES Fellow).