Published: 01 September 2015

01 September 2015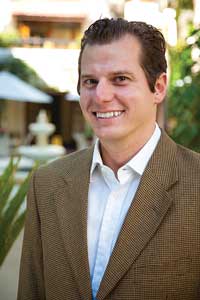 Although at the time of writing the US Congress has yet to ratify the 'Nuclear Deal' with Iran, the rest of the civilised world seems to be largely on board with it. While it is not strictly illegal for foreign companies to operate in Iran today, threatened sanctions from the USA could have put significant capital investments at risk, so investors were largely turned off. If the Iran Nuclear Deal is fully ratified and sanctions are lifted over time, we can expect to see a reasonably attractive market emerge.
By Philip Totaro, CEO of IntelStor, USA
Iran currently has a power generation capacity of more than 68GW and a projected electricity growth of approximately 4–5GW per year based on business and consumer demand. Significant investment is ongoing in transmission infrastructure with projected growth of 7–8% annually for the next few years.
Iran has a renewables potential estimated at 40GW, with over 10GW of solar and 30GW of wind, surpassing previous estimates of 15GW of wind only a few years ago. The Managing Director of the Iran Power Generation, Transmission and Distribution Management Company (TAVANIR) has publicly stated that Iran can expect to have 10% renewables penetration on the grid in the next three to five years.
Additionally, the Iranian Energy Minister in May of 2014 publicly acknowledged a government commitment of 5GW of renewables with over 1GW of projects signed. Iran had over 200 wind turbines installed totalling 2.5GW as of the end of 2014 based on information published by the government. Compared to about 120MW total wind capacity back in 2012, the country has seen a tremendous increase in a very short time.
The mountainous regions along Iran's northern borders offer the greatest wind resource potential with wind farms already active in Gilan and Khorasan Razavi provinces. Areas of high turbulence intensity along the western and southern coasts will make it challenging for turbine OEMs, but there is still a possibility to make significant capacity additions there.
Domestic developers have already emerged to pursue mostly onshore wind projects, but floating offshore wind turbines have been contemplated for powering Iran's islands in the Strait of Hormuz according to the Head of National Institute for Oceanography of Iran.
With a feed-in-tariff (FiT) of around US$ 0.15/kWh for projects starting in the next four years, it makes for a relatively competitive market. Given the current production levelised cost of energy (LCOE) for wind turbines, there are excellent margins available for developers and turbine suppliers alike. There is a possibility of an extension to the FiT or ramp-down after the remaining four years of the original five-year window closes.
The Renewable Energy Organization of Iran (SUNA) is planning to manufacture 2MW turbines domestically, and it has publicly acknowledged the possibility of pursuing an export market to Azerbaijan and even India. Iranian conglomerate Mapna is also developing turbines based on technical assistance from FWT Trade (formerly Fuhrländer). Vestas has also already licensed its older turbine designs to the Sadid Industrial Group based in Tehran.
Suzlon has been actively pursuing the market with a recently announced trip by Chairman Tulsi Tanti and there are several other OEMs already active there. Chinese trade officials have also made trips to Iran to discuss renewable energy development and both Windey and Guodian United Power have already signed supply deals for Iran.
With a significant desire to shed oil imports from Venezuela, Cuba has some domestic renewable resource potential to exploit. The country is known for solar heaters and very small submegawatt wind turbines, and there is an opportunity to modernise Cuba's power generation infrastructure along with the rest of the country.
Cuba presently has just 12MW of wind production with only four active utility scale projects comprising 15 turbines. However, it boasts over 9,300 small turbines installed in the country, demonstrating the potential for a residential market to flourish.
Estimates of Cuba's wind potential have suggested upwards of 4GW, but the country's current electricity consumption is approximately 6GW according to reports published last year. The expectation is for electricity consumption to explode when business and tourism return, but estimates as to how much total electricity demand will be in five to ten years vary widely at this point.
The northern coast of the central and eastern regions appear to offer the best onshore wind resource. The provinces of Holguín, Las Tunas and Ciego de Avila already have wind parks active or under development. Matanzas province on the western part of the island also has an active wind park. Offshore wind is certainly in abundance, but the cost-competitiveness will need to be improved for this market segment to see any meaningful deployments.
Cuba has recently announced the development of 13 wind farms in support of an initiative to have 24% renewables penetration by 2030. Seven of those newly proposed projects have already received foreign investment commitments from Spain, Italy, France and China. The Cuban Minister of Energy and Mines has publicly stated that the government is seeking US$ 600 million to finance the 13 projects, presumably in a public–private partnership scheme.
Goldwind, which has installed turbines in the Gibara I and II wind parks in Holguín, has already signed deals in Cuba for over 50MW and plans to continue pursuing the market. Given the company's recent interest in Brazil, one would presume it is targeting more export markets in Latin America.
Alstom and Vergnet round out the OEMs for the other projects previously installed in Cuba, but significant interest in importing more modern technology from the USA, Brazil, Europe and China has already been expressed.
With export restrictions being relaxed it may be possible to sell or license technology to Iran and Cuba. While the terms have yet to be finalised on this aspect, there are several companies with orphaned technology and intellectual property assets which would make domestic technology production in Iran or Cuba possible.