Published: 30 March 2015

30 March 2015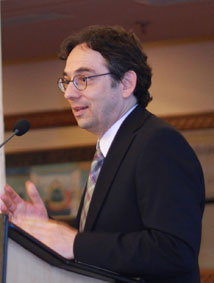 The global shift towards a renewable energy supply started around three decades ago, in both North America and Europe. In the past few years, it has also reached many other countries. This process has seen great success stories but also major setbacks. However, its main drivers have been small and medium sized enterprises (SMEs), communities and the citizens who have expressed their preference for an energy supply based on domestic and sustainable renewable energies.
By Stefan Gsänger, Secretary General, WWEA, Germany
Wind power used to be the driver behind this process, with solar power the second large pillar – in addition to the other renewables (hydro, bioenergy and geothermal energy). The success of wind power has become possible because citizens and communities in many countries have become investors, innovators and enthusiastic supporters of this technology. Such locally bound investors were clearly aware of the manifold benefits of wind power, and have been the condition for a high social acceptance of wind technology.
However, recently, we have seen strong efforts to push small and medium sized investors out of the market – from governments and also from part of the industry. For example, the European Commission has taken one-sided steps in favour of large utilities. In particular the EU Commission's push against feed-in tariffs and in favour of auctions has to be seen against such a background.
Similar developments have already happened in several other countries such as Brazil or South Africa where nowadays SMEs or communities play practically no role as shareholders. Citizens are sometimes just seen as 'stakeholders' who need to be convinced that wind farms are not harmful for them. This sounds rather absurd when bearing in mind that it was the citizens who initiated the shift towards renewables. And it is also detrimental for the success of wind power in the so-called developing countries where local investors could maximise the benefit of renewable investments for their countries, as they usually re-invest their profits domestically.
Unfortunately, but not really surprisingly, such efforts to squeeze smaller investors out of the market have been supported by parts of the sector, namely by a few large companies who aim to monopolise the wind power market.
It is obvious that a monopolised wind power market is neither in the public interest nor in the interest of the wind power industry in general as it would go hand in hand with lower growth rates, partly caused by the diminishing social support for wind power.
A similar threat for the success of wind power has occurred due to a lack of understanding that renewables have to work together and that in particular wind (and solar) power cannot stand alone. Only the synergies of all renewables will lead to a global energy supply which offers affordable and equal energy access to all human beings.
The recent, very modest renewable energy target of the European Union for 2030 is just one warning example of what can happen if the renewable energy sector does not cooperate well. The umbrella organisation EREC (the European Renewable Energy Council) collapsed just at the time when the EU was discussing the new targets for 2030, so there was no unified and strong voice for a more ambitious target.
The obvious conclusions are that renewables are strong if they work together, and renewables will become very big if there is still enough space for all technologies but also for all investors, in particular SMEs and communities, to invest, to innovate and to drive the markets.