Published: 01 June 2015

01 June 2015
E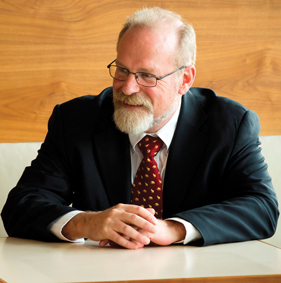 very year, at about this time, it is my onerous task to put pen to paper to produce the short-term projections from the Global Wind Energy Council (GWEC) for the next five years. Twelve months ago, we forecast that the annual market would be just over 47GW, but we ended up at more than 51GW, as no one was expecting China's 23GW. For the rest of the world we were reasonably on target, although we expected more of a recovery in the USA than happened in 2014; we hope to see those numbers increase in 2015 and 2016.
Steve Sawyer, GWEC Secretary General, Belgium
In GWEC's recently released Global Wind Report – Annual Market Update, we look for another 50GW-plus year in 2015, and then modest growth over the rest of the period out to 2019, ending up with 666GW installed by the end of 2019.
In a Nutshell:
Asia will continue to dominate, led by China, which we expect to hit its 2020 target of 200GW well ahead of time. India will start to grow again, and Pakistan, the Philippines, Vietnam, Thailand and others will see substantial growth during the period.
Europe will continue its steady march towards its 2020 targets, although in the short term with an unhealthy dependency on Germany. We expect the UK, Sweden and France, as well as Poland and Turkey, to remain strong markets, but there are real question marks elsewhere.
The USA and Canada will both have good years in 2015 and probably 2016, but after that another policy vacuum looms, and the short term-ism of energy policy north of the Rio Grande makes this market the toughest of all to call. However, we expect the Mexican market to grow towards 2GW per year in the next couple of years.
Latin America, led by Brazil, will install an additional 25GW over the period, as Chile, Uruguay, the Central American markets and maybe Peru will contribute significant numbers. There is some nervousness about Brazil given the current political and economic uncertainty, but we expect it to be short-lived, and it has not had any discernible influence on the wind sector thus far.
The Middle East and Africa is the good news story for 2015. Nearly 1GW was installed in 2014, and we expect the region to surpass that number in 2015 and not look back. Led by South Africa, Egypt and Morocco, but with new markets in Ethiopia, Kenya, Tanzania, Ghana, Jordan and elsewhere, the region will start to creep up on Latin America by the end of the period.
Unfortunately for the Pacific region, the current Australian government is waging war on renewables, and although Australia had a pretty good 2014, progress may be difficult for a while, and the other markets in the region are not expected to put up major numbers.
So, from where we sit now, it looks like a period of solid growth going forward. Of course, much could change between now and a year's time. Let's check in then and see how we did.