Published: 29 August 2018

29 August 2018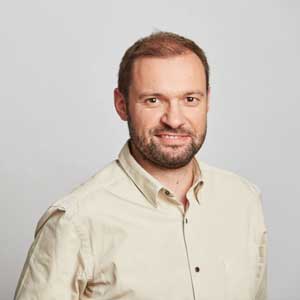 After a successful first event during the WindEurope Conference and Exhibition 2017, InnoEnergy and WindEurope are back with a revised version of Hack the Wind, a one of a kind event, at the Global Wind Summit 2018 in Hamburg, with the support of EDP Renewables and Siemens Gamesa Renewable Energy.
By Emilien Simonot, Renewable Energy Technology Officer, InnoEnergy
The wind energy sector is looking at its data more and more. Armies of sensors are at work, delivering gigabytes of data from all along the value chain – data points from design, siting, logistics, manufacturing and operations. The challenges are simple: how to make sense of this massive amount of data; how to convert bytes into information, then into value, and finally into business opportunities, be it cost reductions, greater Annual Energy Production (AEP), new business models, market development, etc. There is a special emphasis on the lifetime extension of wind farms with 40–80GW of wind power capacity reaching the end of their designed operational life in the next decade, as well as exploration of the potential lying in increased data exchange between the wind sector and its surrounding ecosystem – storage, demand management, electric vehicles – ultimately opening new, yet unknown, horizons for business.
This topic is applicable to the whole wind energy sector and is a major driver of competitiveness all along the value chain, requiring adapted, sector-wide strategies. It is not just what a company can do to optimise its processes, but what the value chain will do to keep the wind sector's competitiveness high. In these conditions and as we speak, it is not clear who will be in the driving seat of the data revolution. A lot has been claimed so far from many players, from the usual suspects (i.e. utilities and OEMs) to the new players, big data companies and platforms, but there is still a long way to go and the winners of this race will not only have to develop the best architectures and algorithms, but also work relentlessly in aligning interests along the value chain to have their products accepted by the market.
Today, in this organised chaos, new digital initiatives, platforms, start-ups and services are announced almost every week. This dynamism coming from all kinds of players (universities, PhD students, entrepreneurs, small to medium-sized enterprises) makes it very clear: part of the ongoing chess game is to keep your eyes on the ecosystem in order to be the first to capture the best achievements and competencies. Developing open innovation approaches is a must in such a context. It is not something the wind energy sector is unfamiliar with, but there is an added challenge to address. We are not in the classic company–university–research centre model anymore, but rather the ecosystem has enlarged to new communities of start-ups, developers and coders with new dynamics, methodologies and a high proportion of millennials, which increases the challenge of integrating the solutions into more conventional businesses.
It is not only about looking for technical excellence, but building enough flexibility in the collaboration schemes to extract as much value as possible out of this ecosystem with new, innovative, collaborative models, smart intellectual property rules and management, adapted mergers and acquisitions strategies and, at the core, effective ways of scouting and sourcing talent: people, ideas or competencies. In this context, we must highlight the commitment to the task and the support given to Hack the Wind 2018 by some of the front runners in the field – EDP Renewables and Siemens Gamesa Renewable Energy – making it possible to gather 120 hackers during 48 hours to work on solutions to data-based, wind energy challenges linked to operational improvements, data visualisation or augmented reality.
If you would like to find out more:
come by and discuss Hack the Wind in hall B4's lounge between Tuesday 25 September noon and Thursday 27 September noon;
come to the finalists' pitching session on Thursday 27 September at 11.00;
come to the demonstration area for the finalists' solutions on Thursday afternoon.