Published: 17 September 2021

17 September 2021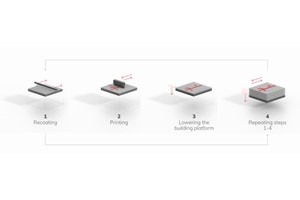 GE , Fraunhofer IGCV and voxeljet have announced a research partnership to develop a 3D printer for offshore wind applications in order to streamline the production of components of GE's Haliade-X offshore wind turbine.
The partners expect to launch the project during the third quarter of 2021 with initial printer trials starting during the first quarter of 2022. The modular 3D printing process, which is based on voxeljet's core "Binder-Jetting" technology, can be configured to print molds for castings up to 9.5 meters in diameter and 60-plus tons in weight, dimensions. The Fraunhofer Institute for Casting, Composite and Processing Technology IGCV is responsible for casting and materials technology issues as well as digital process monitoring. The Advance Casting Cell (ACC) 3D printer under development will benefit from financial support from the German Federal Ministry for Economic Affairs and Energy.