Published: 24 August 2022

24 August 2022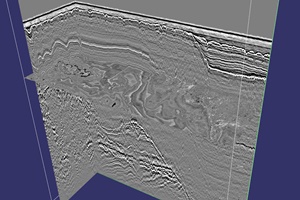 Fugro has successfully completed a series of trials and testing configurations for their new SeisWind 3D ultra ultra high resolution (UUHR) seismic system off the coast of the Netherlands.
SeisWind 3D is an evolution of Fugro's UUHR seismic service that consists of eight solid custom specification digital streamers, with proprietary sources and decimetre accuracy in-sea positioning systems. Data is processed by in-house experts, utilising the latest Fugro developments in UUHR seismic imaging, for the creation of detailed ground models for offshore asset installation planning.