Published: 10 July 2023

10 July 2023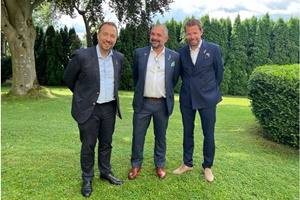 EDF Renewables has been working with Deep Wind Offshore on the first offshore wind projects in Norway since 2021. This work includes producing a competitive bid for the qualitative Utsira Nord tender.
The consortium has now chosen its preferred supplier for floating wind foundations in Norwegian supplier Moreld Ocean Wind. Moreld Ocean Wind is a Norwegian industrial group based in Stavanger, specialised in offshore energy and marine industries. The Ocergy floater that Moreld offers is a steel three column construction.