Details

Category: Product News

Product News

Published: 22 March 2017

22 March 2017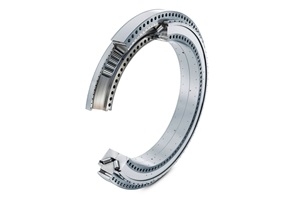 Schaeffler has developed a new, compact bearing unit for moment bearing concepts in rotor bearing supports. The flange-mounted tapered roller bearing unit allows all forces and moments in a bearing to be safely supported due to the large pressure angle and tight axial guidance of the rotor. The double row tapered roller bearing unit in O arrangement, with grease lubrication and seals, is supplied pre-assembled.