Published: 25 February 2021

25 February 2021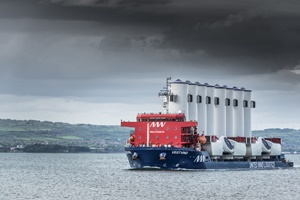 United Wind Logistics' module deck carrier VestVind will use the ABB Ability Marine Advisory System – Octopus to support real-time decision making as it transports large wind farm components such as turbines, foundations and blades to offshore installation sites.
The software will help optimising the route based on vessel motions resulting from weather and wave conditions. This will allow the module deck carrier to increase its operational window. Installation of ABB's solution on board the 130-meter, 10,238-DWTVestVind follows the application on board United Wind's module deck carriers BoldWind and BraveWind, both delivered in 2020.