Published: 15 February 2022

15 February 2022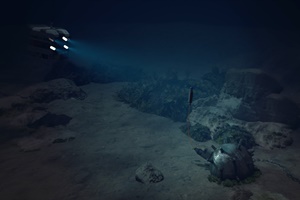 Sonardyne, is aiming to improve the safety and efficiency of unexploded ordnance (UXO) clearance during offshore energy projects with the introduction of a secure, wireless underwater initiation capability.
The company's new Initiation Transponder 6 (IT 6) is designed to be connected directly to a remotely deployed, non-electric mine neutralisation device, such as a Viper MDS from ECS Special Projects. This allows explosive ordnance disposal (EOD) teams to send a wireless, acoustic command from their vessel, safely initiating a shock tube detonator. IT 6 is based on Sonardyne's Wideband 2 digital signal technology, which offers a long-range underwater wireless communications link. It features multiple layers of security to prevent unintended activation, including a hydrostatic switch, which only allows the unit to be armed when a pre-determined depth has been reached. Operations using IT 6s are controlled using Sonardyne's new Deck Topside case and cabled dunker. Environmentally rated to IP67, the case features a daylight readable interactive 7-inch resistive touch screen and rechargeable battery. The dunker, which is supplied with 10 m of cable, provides a secure two-way communications link between the surface and IT 6, and is simply lowered over the side of a vessel.