Published: 30 January 2023

30 January 2023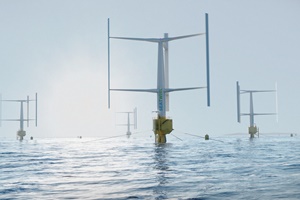 The Norwegian authority Norges Vassdrags- og Energidirektorat (NVE) have rejected an appeal to overturn SeaTwirl's S2x concession in Norway. The decision can therefore no longer be appealed and SeaTwirl can now progress with the planning and installation of the S2x prototype.
SeaTwirl was first awarded the concession together with Marin Energi Testsenter late
March 2022
. As indicated in the prospectus for the recent rights issue, an appeal was filed during the customary preparation period. That has now been rejected and the decision from 2022 has been confirmed by NVE and the Ministry of Oil and Energy. The location of the concession is in Boknafjorden, northeast of Lauplandsholmen, approximately 700 meters from the coast.