Published: 29 March 2022

29 March 2022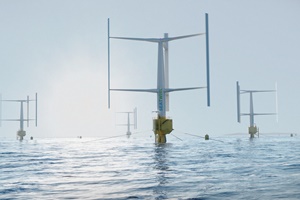 SeaTwirl has received an approved concession for the installation of the floating wind turbine S2x in Bokn municipality, Norway. SeaTwirl has together with Marin Energi Testsenter (MET) applied for a concession period of five years.
The installation site for S2x is planned to be located in Boknafjorden, northeast of Lauplandsholmen. The location of the facility is about 700 meters from the coast with a sea depth down to 130 meters. At the site where S2x is planned to be installed, there has previously been a fish farm. S2x is planned to be connected to an existing transformer station on land and it is approved that there is enough capacity in the transformer station to receive production. SeaTwirl has previously reported that Haugaland Kraft will buy the electricity produced.