Published: 05 November 2021

05 November 2021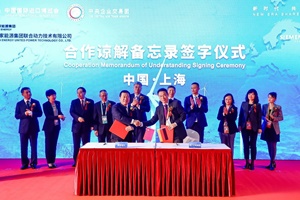 Siemens Gamesa Renewable Energy has signed a Memorandum of Understanding (MoU) with China Energy United Power Technology Co., Ltd.
Under this agreement, Siemens Gamesa intends to license its 11 MW Direct Drive offshore technology to United Power. This entails supporting United Power to deploy the licensed offshore technology in the Chinese mainland's territorial waters. The SG 11.0-200 DD is the most recent generation of Siemens Gamesa's offshore wind turbine portfolio to enter serial manufacturing.