Published: 07 October 2022

07 October 2022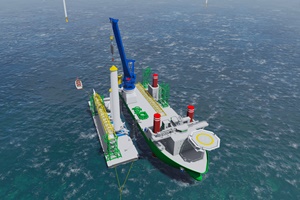 Barge Master will receive a total capital injection of €7.5 million from the Energy Transition Fund Rotterdam (The Netherlands) and the existing shareholders.
Barge Master has designed a motion-compensating platform, the 'Feeder', which can be installed on existing vessels. These machines keep the large offshore wind turbine parts in balance so that they can be craned to the installation vessel at sea. In this way, the installation vessel can remain at sea and continue to install, while being continuously supplied with new wind turbine components. The company will use the funds to further develop its feeder solution.