Published: 13 October 2022

13 October 2022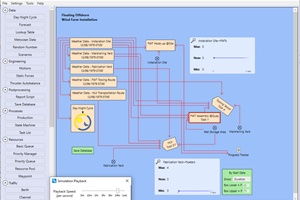 Global Maritime (GM) have announced that their OPSIM software has been selected by Ocean Winds to support in the production of complex simulations during early phase project development of Ocean Winds' offshore wind farms.
Utilising discrete event simulation methodology, OPSIM is able to produce complex simulations that enable users to develop transport & installation strategies, mitigate risk and optimise their engineering resources accordingly. OPSIM's playback mode allows for visualisation of the simulation at a variable speed, in order to verify and QA model behaviour.