Published: 02 November 2022

02 November 2022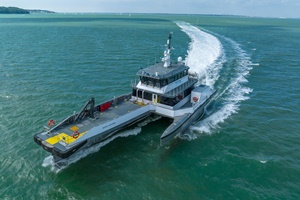 Marsun Public Limited Company (Marsun), a shipbuilder and ship repairer in Thailand, has announced its cooperation with marine engineering consultancy Bar Technologies (Bar Tech).
The cooperation with Bar Tech will enable Marsun to build its BARTech 30 offshore wind support vessel design for international customers active in the emerging Asian offshore wind markets. Established in 1980 in Samut Prakan, 30 kilometres from Bangkok Airport, Marsun has delivered more than 322 types of vessels to the Thai national and international navies, commercial marine, and yachting sectors.