Published: 29 September 2022

29 September 2022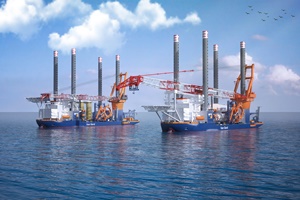 Van Oord's offshore installation vessel Aeolus will get a crane upgrade. By installing a new, longer boom on Aeolus' existing crane, the vessel will be ready to handle the newest generation up to 15 MW turbines for offshore wind projects.
The new 133m long boom is being designed and built by Huisman. The Aeolus will be fit for duty with the new boom as from early 2023. The vessel will then be capable of installing the new generation 12-15MW turbines while maintaining its lifting capacity of 1,600t for foundation installations.