Published: 18 October 2021

18 October 2021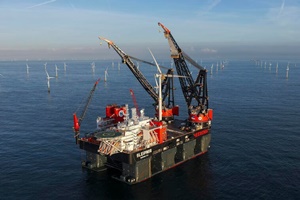 Heerema Marine Contractors has tested its Rotor Nacelle Assembly (RNA) installation method offshore for the first time. Heerema performed the demonstration project with its floating installation vessel to collect operational data and test installation methods and durations.
The largest technical challenge when using a floating installation vessel is the relative motion between the vessel's crane and the geostatic foundation of the offshore structure. This offshore test put the method into practice for the first time in Eneco's Prinses Amalia wind park, the Netherlands. The test results will be used to continue improving the RNA method within the Simulation Center.