Published: 18 November 2021

18 November 2021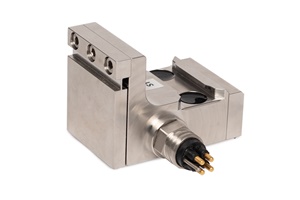 4Subsea has launched a new autonomous sensor which measures the dynamic strain of offshore wind turbines. 4Subsea's Smart Monitoring Sensor (SMS) Strain is an autonomous, retrofittable sensor that can be installed without special requirements.
The technology can be installed by hand on the turbine tower or using divers or ROV for subsea installation, for instance, on the substructure. The SMS Strain sensors can be cabled to motion sensors like the SMS Gateway (topside) or SMS Motion (subsea) to provide fully synchronised strain and motion data. Furthermore, the sensors are made as true IoT sensors where that given access to power and the internet, they will automatically start sending data to the cloud where the data is processed.