Published: 30 June 2022

30 June 2022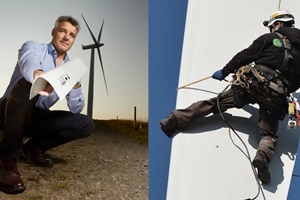 Rope Partner has announced a new partnership with Scottish firm Edge Solutions, to install the new Armour Edge protection for turbine blades. Armour Edge is a leading-edge protection shield that uses an ultra-tough thermoplastic material created specifically for wind turbine blades.
Each Armour Edge shield is approximately one meter in length and custom formed to the exact blade type and then bonded into place by trained technicians. It is designed to enable rapid installation resulting in less downtime and installation costs. The shields are operating at a number of offshore wind farms in the Baltic and North Seas and present an opportunity for the US onshore market.