Published: 19 August 2022

19 August 2022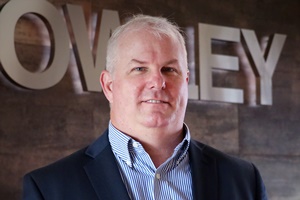 Crowley has appointed Bob Karl as senior vice president and general manager of the company's new business unit, Crowley Wind Services. As Crowley elevates the scope of its offerings in wind energy, Karl will lead the company's wind services team in the strategic development and expansion of services to support the emerging sector.
From 2011 to 2018, Bob Karl was North American wind projects director for GE Renewable Energy and most recently served as chief operating officer of GE Renewable Energy Global Services since 2018. In that role, Karl spearheaded the operations, inventory, learning and productivity teams for the Global Services organisation across the Renewable Energy businesses. Karl has a master's degree in engineering and global operations management from Clarkson University, and a bachelor's degree in mechanical engineering from Rensselaer Polytechnic Institute.