Published: 25 January 2022

25 January 2022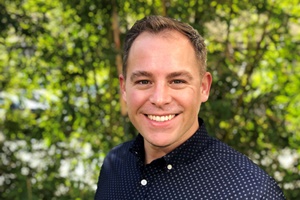 Crowley has appointed Coulston Van Gundy as vice president of construction and engineering. He will lead the company's vessel design and engineering, construction management and project engineering.
With more than 15 years of experience, Van Gundy has played an integral role in advancing Crowley's growing engineering and design services in maritime and offshore wind services to elevate alternative energy as a transportation solution. He has been in both vessel- and shore-based operational roles in engineering and led maritime development, construction and maintenance services as well as served as an engineering leader for vessel operations. Van Gundy holds a bachelor's degree in mechanical engineering with a U.S. Coast Guard license from the California Maritime Academy, where he also later earned a master's degree in transportation and engineering management in 2016. Van Gundy holds a Project Management Professional credential and maintains his U.S. Coast Guard engineering license. He will remain based in Seattle, reporting to Yacavone.