Published: 11 January 2023

11 January 2023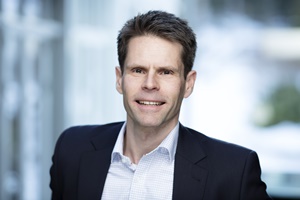 Miros Group has appointed Marius Five Aarset as the new CEO as the company target further growth in markets ranging from renewable energy through oil and gas to offshore operations and shipping.
Marius Five Aarset has joined Miros from ABB, succeeding Andreas Brekke who is taking on the role of CEO at the joint-venture Miros Mocean. In his 20-year tenure with ABB, Mr Aarset climbed the ranks from operations management roles, with a technology focus, to vice-president of digital within the energy sector. Mr Aarset will be based in Miros' headquarters in Asker, Norway. He will be overseeing product life cycles and digital business models, driving Miros forward across oil and gas and developing renewables markets.