Published: 25 January 2022

25 January 2022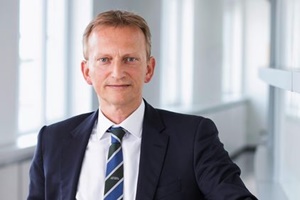 Gurit has announced that Andreas Evertz will be proposed for election as Member of the Board of Directors at the Annual General Meeting on 20 April 2022.
Andreas Evertz is a German citizen and has been the CEO of the wind turbine systems supplier Flender since 2020, with previous roles as CEO and President in global industrial companies such as Schenck Process Holding GmbH, Sandvik Machining Solutions and Walter AG. Born in 1969, he holds a mechanical engineering degree from the University of the German Federal Armed Forces in Hamburg. It is proposed that Andreas Evertz will join the Board of Directors following the departure of Peter Leupp, current Chairman of the Board. In line with the long-term succession plan announced on 23 April 2020, current Board Member Rudolf Hadorn will stand for election as Chairman of the Board of Directors. The number of Board Members will remain unchanged at six.