Published: 04 June 2021

04 June 2021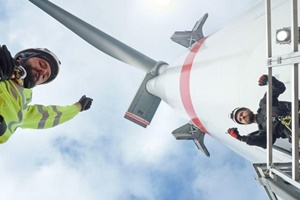 Crowley and RelyOn Nutec have signed a memorandum of understanding (MOU), to directly enhance the availability of offshore wind safety training across the USA.
Together, the consortium will develop and administer geographically scalable wind energy training through the creation of Global Wind Organization (GWO) satellite facilities. These facilities will offer certified training standards which align the requirements of the GWO organization of wind turbine manufacturers and owners. The consortium will cooperate with government and local higher learning institutions.