Published: 08 October 2021

08 October 2021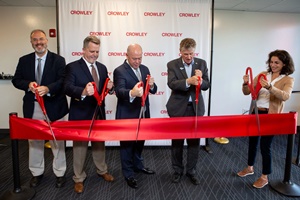 Crowley Maritime Corporation has announced the opening of the company's new Rhode Island office to advance the development and operation of offshore wind energy installations.
The new office for the company's New Energy division, located at CIC Providence in the Innovation and Design District, will provide landside and marine logistics solutions during all phases of the offshore wind lifecycle to customers throughout the United States. This includes workforce development, port terminals and marshalling, vessel development and operation, and engineering.