Published: 09 November 2020

09 November 2020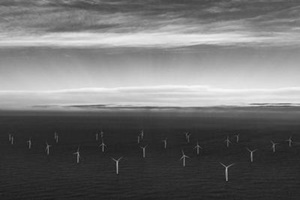 The University of Southampton will team with Flightform Insights to develop a wake and wind generation model to minimise energy losses from offshore wind farms.
The collaboration, made possible through the national SPRINT business support programme, is aimed at helping offshore wind developers optimise the turbine layout of their wind farms by minimising the losses caused by the influence of the turbine wake on the water surface. Experts from Flightform and the University will use a combination of earth observation satellite images of European offshore wind farms and existing theoretical models to observe wakes on the water surface in offshore wind farms. This will deliver a wind generation model to predict the energy output and estimated energy losses from any configuration of wind turbines.