Published: 17 November 2021

17 November 2021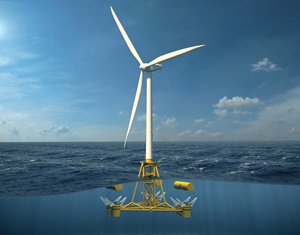 Marine Power Systems appoints Black & Veatch to system engineering and coordination role for combined floating wind and wave energy project. The company has been selected to help guide Marine Power Systems across subsystem design coordination, systems engineering and the certification of Marine Power Systems' floating wind and wave energy generation hardware.
Working as an extension of Marine Power Systems' technical team, Black & Veatch will lead specific elements of the project, providing technical quality assurance and helping identify and manage technical and programme risk. The role also encompasses quality, health, safety and environment management and supervision as well as supporting the full-scale Marine Power Systems' technology certification process. Marine Power Systems are now working on the deployment of a grid connected commercial megawatt scale wind and wave device in northern Spain at the Biscay Marine Energy Platform (BiMEP) as well as the deployment of a pre-commercial scale array at the European Marine Energy Centre (EMEC), Orkney.