Published: 21 October 2022

21 October 2022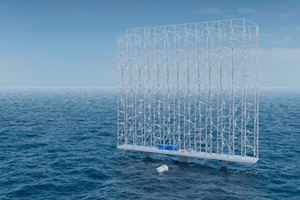 Wind Catching Systems has announced the award of a technology development grant of NOK 22 million (USD 2.1 million) from Enova. The grant will support the design and testing of the wind turbine that Wind Catching Systems plans to install in its floating multi-turbine structure.
Wind Catching Systems is developing the Windcatcher, a floating wind power plant based on a multi-turbine design. The company will use the award to support the design, construction and testing of a wind turbine pilot planned at Mehuken wind park on the West Coast of Norway. The turbine is planned to be installed in 2023 for testing and verification. Through having multiple turbines on a single floating platform, Wind Catching Systems aims to maximizse the energy production per floating structure while enabling a self-contained maintenance system eliminating the need for specialised vessels to support offshore maintenance operations. In the development and testing phase Wind Catching Systems will cooperate with companies like Zephyr, Aibel, The Institute for Energy Technology (IFE) and DNV.