Published: 16 May 2023

16 May 2023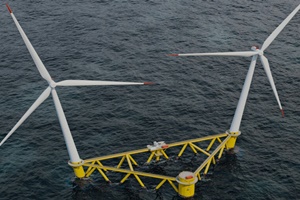 The Swedish Patent and Registration Office (PRV) has rejected the objection from Enerocean regarding the patent relevant to Hexicon's TwinWind design.
Therefore, Hexicon's TwinWind technology has confirmed patent status. The decision applies to the patent in Sweden. In June 2021, an objection was filed against the granted Swedish patent with the PRV by Enerocean. The construction of the TwinWind design consists of a triangular, floating steel structure with two turbines on inclined towers that rotate freely with the wind direction. Hexicon now has patents in over 20 countries.