Published: 11 March 2021

11 March 2021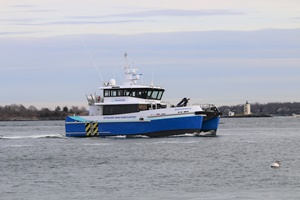 The Atlantic Endeavor crew transfer vessel (CTV), owned and operated by Atlantic Wind Transfers (AWT), an American CTV operator, has recently been delivered to support Dominion Energy's Coastal Virginia Offshore Wind (CVOW) pilot wind farm.
Chartwell Marine, headquartered in the United Kingdom, oversaw the vessel's construction. AWT also opted to equip the vessel with surveying equipment to prepare for future operations in the region.