Published: 01 March 2022

01 March 2022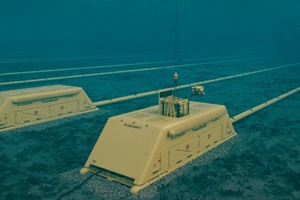 Subsea 7 and technology partner Flasc have been awarded a grant from the UK government Department for Business, Energy and Industrial Strategy (BEIS) for £471,760, to further develop an offshore energy storage system.
Funding has been awarded as part of the Longer Duration Energy Storage (LODES) Competition. The competition recognises the transition to increasing wind generated renewable energy, which presents growing opportunities for storage systems that support a secure, flexible and reliable electrical power supply.
The PowerBundle concept will combine Flasc's Hydro-Pneumatic Energy Storage (HPES) technology and Subsea 7's subsea pipeline bundle technology, resulting in a scalable offshore energy storage solution.
The competition will be delivered through two phases. In phase 1, projects will be expected to mobilise their proposed technologies to prepare for potential deployment on the UK energy system. Successful proposals will receive further funding for phase 2, to build and test a grid connected full-system demonstrator of the proposed technology and qualify it through testing. A formal stage gate review will take place between phase 1 and phase 2 of the competition. Work has already commenced for phase 1.