Published: 17 February 2023

17 February 2023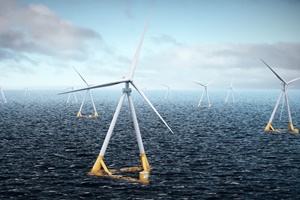 Brunel Floating, a Fred. Olsen 1848 company, has appointed Ramboll to initiate the design scope to accelerate the technological maturity of Brunel towards commercial application.
Brunel is a semi-submersible steel foundation with a modular design of tubulars that can tap into the existing global supply chain. Ramboll's design scope of work for Brunel covers fabrication development, design of steel structures and mooring system, logistics, transportation, installation, as well as operation and maintenance procedures. The floating foundation design will be prepared with preliminary input data for final design and completion is planned first half of 2024. The process will be carried out according to DNV's certification scheme for floating wind turbines (DNV-SE-0422).