Published: 04 May 2021

04 May 2021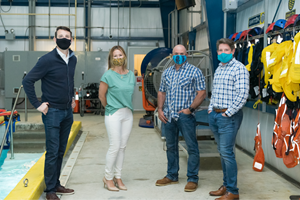 The Shell Robert Training and Conference Centre in Louisiana has established a new partnership with Maersk Training. The agreement will combine the infrastructure and training set-up at the Shell Robert Centre with Maersk Training's instructors and course-design methodology.
The company will deliver a full suite of safety, pool survival, well control, and process training in the region. The facility offers on-site lodging, allowing teams to safely quarantine while simultaneously performing on-site training while Covid-19 restrictions remain in place. The agreement will also see Maersk Training assist in Shell's global initiative of creating a Lifeboat Centre of Excellence for those working in the maritime, oil and gas and offshore wind industries.