Published: 11 April 2022

11 April 2022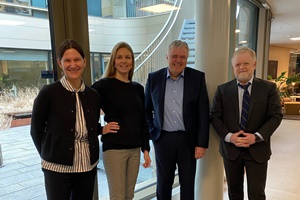 DeepOcean has entered into an agreement to acquire Norwegian engineering and technology company Installit and its subsidiaries. Installit is an engineering and technology company headquartered in Oslo, Norway and was founded in 2000.
Installit provides project management and engineering services within subsea cable installation and repair, including HV cables, plus subsea installation and decommissioning, and marine operations for the marine and renewables industries. Installit will be integrated into DeepOcean, operate under the DeepOcean brand and establish DeepOcean's engineering hub in Oslo, Norway.