Published: 28 March 2023

28 March 2023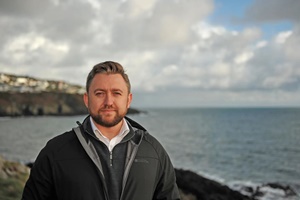 Ørsted has announced that they will be opening their office in the Isle of Man as part of their commitment to developing the Island's first ever offshore wind farm.
The office will accommodate the Isle of Man Offshore Wind Farm development team and be a hub for the company's further development of renewable energy projects in the Irish Sea. The Isle of Man's first offshore wind farm is progressing through the early stages of development after Ørsted and the Isle of Man Government signed an Agreement for Lease at the end of 2015. The agreement allowed for investigations of an agreed area within the Isle of Man Territorial Sea, located approximately 6-12 nautical miles off Maughold Head, on the east coast of the Island. Ørsted's John Galloway has taken up the role as Development Director for the offshore wind farm.