Published: 04 May 2022

04 May 2022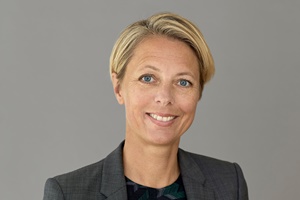 Equinor welcomes Trine Borum Bojsen as the new SVP North Sea Renewables, responsible for its renewables business across the North Sea region. She joins Equinor from her previous role as COO at Copenhagen Offshore Partners.
With over 27 years of experience in renewable energy including more than 23 years in the offshore wind industry, Trine Borum Bojsen has held several executive leadership positions across the offshore wind industry. Most recently, she was Chief Operating Officer of Copenhagen Offshore Partners, responsible for e.g. the development of the VindØ Energy Island concept and previously held several senior management roles at Ørsted related to business transformation in offshore wind. Trine has worked globally across Europe, the US and Asia-Pacific, and now resides in London. She is also a Board Member at Ceres Power Ltd and MacArtney A/S, and holds an M.Sc in Engineering from the Technical University of Denmark and an Executive Board Certificate from Copenhagen Business School.