Published: 11 April 2023

11 April 2023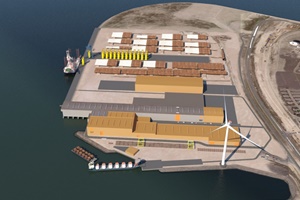 The €328 million expansion of Sif's manufacturing facilities in the Netherlands got off to a good start. Key contracts with contractors and equipment suppliers have been signed.
For civil and building works, Sif contracted Dura Vermeer. Steelworks are contracted to Iemants Eiffage. All parties operate in collaborative contracting and have started preparation works, with first activities on site already ongoing. Critical manufacturing process systems like plate preparation equipment, rollers, welding equipment, and rollerbeds were ordered, and it is expected that approximately €150 million of envisaged capex will be spent in 2023 with the remainder due in 2024.