Published: 11 April 2023

11 April 2023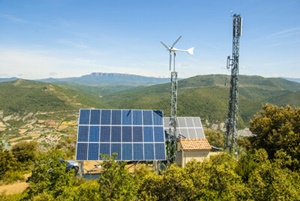 Ryse Energy has announced it has raised a $15 million growth funding round. The round was led by RWE Energy Transition Investments, an investment vehicle of RWE Supply & Trading, the energy trading arm of RWE.
The investment will enable Ryse Energy to accelerate its international growth and enter untapped markets, expand its technology offerings, and continue to diversify its business model into energy-as-a-service. Ryse Energy is a primary manufacturer of small wind turbines and provides a range of additional renewable energy systems, including solar and energy storage. Ryse Energy's renewable systems can be used as standalone technologies, grid-connected or off-grid with energy storage, or hybridized. The company has manufacturing facilities in the UK and Spain, with sales offices across the globe including the USA, Europe, the UAE and India.