Published: 02 May 2022

02 May 2022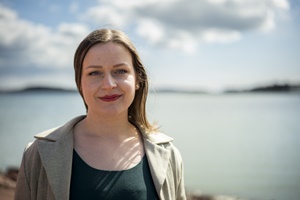 Ilmatar Energy Oy has recruited Anna Häger as Regional Manager for their newly established subsidiary Ilmatar Offshore Ab in the Åland Islands. This same week the Parliament of Åland has expressed its strong support for developing offshore wind energy in Åland.
The Finnish energy company Ilmatar Energy Oy and its subsidiary Ilmatar Offshore settled in Åland at the end of
March 2022
. The plan is to take part in Åland's official project Sunnanvind where an area of over 1 000 square kilometres has been identified as suitable for large-scale offshore wind power.
Ilmatar Offshore is now building a team in Mariehamn to put their plans into effect. Anna Häger, previously Head of Citizen Engagement at Flexens Oy Ab, is the first local team member and will act as Regional Manager for Ilmatar Offshore in Åland.