Published: 03 May 2021

03 May 2021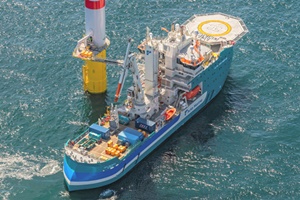 Acta Marine's strategic plan focuses on ordering two more Construction Service Operation Vessels (CSOVs) in the short term, with further expansion plans for the near term.
Acta Marine has currently a fleet of 34 owned vessels serving the offshore wind market. The near-term growth strategy will see Acta Marine grow its fleet across various vessel segments, initially for Walk-to-Work CSOVs, but also for SOVs (maintenance vessels) and offshore wind workboats. To support and help finance its strategic business plan, Acta Marine and shareholder MerweOord have initiated a structured process to invite a long-term partner and co-owner to participate in the future expansion of Acta Marine.