Published: 12 November 2021

12 November 2021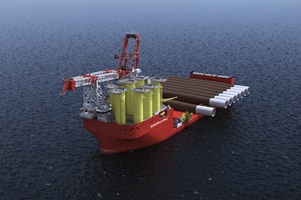 Seaway 7 has announced that it has been awarded a contract by Dogger Bank Wind Farm for the transport and installation of monopile foundations and transition pieces on the third phase of the Dogger Bank Offshore Wind Farm,
Dogger Bank C
.
The company will utilise their heavy lift vessel Alfa Lift, and offshore installation will commence in 2024 following the installation of the Dogger Bank A and B phases. The contract award is subject to Dogger Bank C reaching Financial Close by the end of 2021.