Published: 08 November 2022

08 November 2022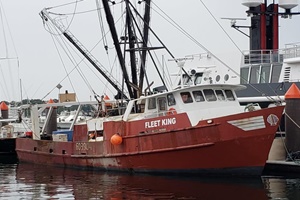 Vineyard Wind has announced that cable installation for its offshore wind farm has begun approximately 15 miles south of Martha's Vineyard. The work is being conducted by Prysmian Group.
Prysmian is being supported by Foss Maritime, a US based, unionised maritime service company. The firm's Nicole Foss will assist with both the offshore and nearshore work in the coming weeks. Fishing vessel Fleet King, which is being provide by Sea Services, is working alongside the Cable Enterprise to ensure good communication with fishermen and other mariners in the area.