Published: 02 November 2022

02 November 2022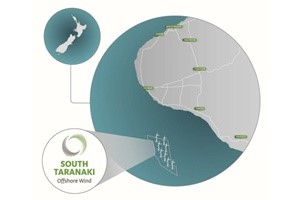 The consortium formed by BlueFloat Energy, Energy Estate and Elemental Group in 2021 has announced their plans to build an offshore wind farm 22 kilometres off the coast of South Taranaki, New Zealand.
The South Taranaki project is designed to be a ~900MW offshore wind development using fixed bottom technology located to the west of Beach Energy's Kupe platform in the South Taranaki Bight. The proposed site covers approximately 230 square kilometres and sits beyond the 12-mile nautical zone and outside the boundaries of the West Coast North Island Marine Mammal Sanctuary and the sensitive eco-system of the Patea Reef. The project is currently in the feasibility stage, but the partnership believes that construction could commence before 2030.